YOU MANAGE YOUR NURSERY CUSTOMERS; WE MANAGE YOUR BOOKS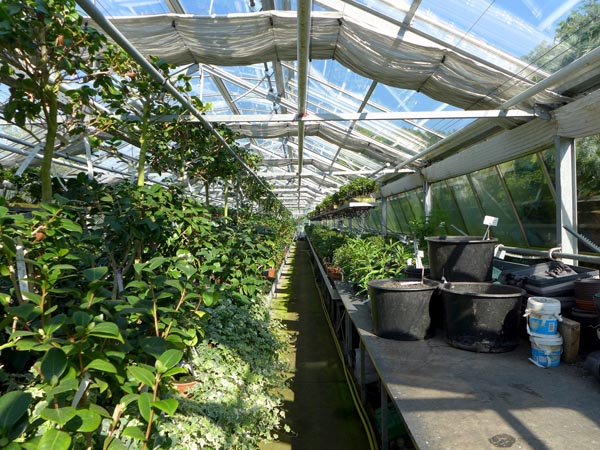 For nurseries and garden centers, balancing the responsibilities of managing your finances, while providing exceptional services for your customers can be a big challenge. Outsourcing your bookkeeping and payroll to Wildflower Bookkeeping Service makes sense for small businesses like nurseries and garden centers. We're a highly experienced bookkeeping firm that's ready to take over your time-consuming accounting tasks so you have more time to focus on running your garden center.
Wildflower Bookkeeping offers detailed bookkeeping services to nurseries and garden centers in Park City, Heber City, Salt Lake City, Orem, Provo, St. George and other Utah communities, as well as nationwide. Our clients' best interests are always our top priority. Our knowledgeable and friendly bookkeepers provide restaurateurs, attorneys, doctors, dentists, insurance agents, real estate brokers, landscape contractors, non-profit organizations and other small businesses with accurate bookkeeping services.
SERVICES WE PROVIDE TO GARDEN CENTERS AND NURSERIES
Bookkeeping – Get a handle on your finances with our off-site bookkeeping services. Accurate record keeping is the foundation of our bookkeeping services, so we can prepare easy to understand financial statements, help manage cash flow and more. We keep your organization's general ledgers and balance sheets up-to-date to provide you with instant feedback on finances.
Payroll Solutions – Let us take the time-consuming task of payroll processing off your plate. We provide comprehensive payroll solutions that include federal and state tax reporting. Our trustworthy, professional, and experienced team will rid you of the hassle of maintaining your payroll process.
Document Management – Easy to use, secure, and safe document storage where you can quickly attach your documents and access them anytime, anywhere.
Wildflower Bookkeeping provides honest, reliable and accurate bookkeeping services. Outsourcing your bookkeeping needs to us will save your organization time, money, and resources. Located near Park City, our services extend throughout the State of Utah as well as nationwide. To schedule a free initial consultation today call 435.940.5534 or email us here.